The FRANKIE WILLIAMS CLASSIC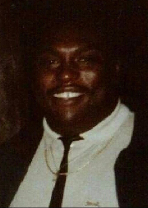 The Frankie Williams Charity Classic was established in 2007 by Frenji Sports. Our 1st annual kicked off in 2008. The program was sprearheaded through the FSA non-profit 501c3 organization in honor of Frankie (Big Dank) Williams of Greenburgh, NY, who passed away in June of 2006. The Frankie Williams Classic annual basketball event is a showcase for certified Division 1 prospects from state to state. The FWC is held at the Theodore D. Young Community Center in Greenburgh, NY. The game was organized to give local youth in the surrounding Westchester County communities and NYC an opportunity to see elite high school players up close and personal. The objective was and remains the igniting of youth aspirations to go beyond the status quo in pursuit of what life has to offer.

Frankie played a big role in the community of Greenburgh/TDYCC, and the Frenji Sports Grassroots Basketball Program with his partner Benji Carter where he mentored, coached, and developed student-athletes through the game of basketball, the sport he played and loved. Theodore D. Young Community Center, the place Frankie grew up. Donations are tax-deductible and help support our underpriviledged youth with financial assistance as needed in today's economy. Make donations payable to: FSA - Frankie Williams Classic., P.O. Box 314, White Plains, NY 10603. Donors will receive a receeipt letter with tax ID number.



Frankie Williams Charity Classic (FWCC)
President
Benjamin Carter