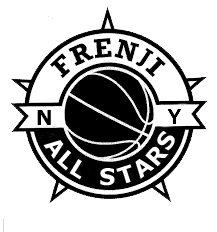 The Frenji All-Stars grassroots basketball program, student-athletes are guided to excel academically, athletically, socially and emotionally. Our focus is player development through skill enhancement to perform at a high level while instilling good character traits for personal growth. High level players participate in elite showcase events and developmental players participate in local events. It is mandatory student-athletes maintain good academic standards for high school and college recruiting recognition in order to participate.
We take pride in being a premier provider for basketball and character enhancement.
Player Development is our #1 priority.

FALL

& WINTER HOOPS

TRYOUTS




@

Theodore

D. Young Community Center, 32 Mnhattan Ave, Greenburgh, NY



Boys 3rd - 8th Grade
Tuesday's - Time, TBD
Thursday's - Time, TBD
Saturday - Time, TBD